Would you like to know what to do in Malaga to experience an amazing trip? Malaga is an incredible city, vibrant, young, and full of options and opportunities for everyone. Where you come from, how old you are, which interests you have or what you are looking for are irrelevant facts, as you will always have something to do in this cosmopolitan urban paradise. For this city offers a rich mix of history, culture, leisure proposals and hidden wonders for you to explore, in addition to the fabulous classic tourist attractions.
At Coeo we adore this wonderful place that is Malaga, and we would like our guests, our friends, to experience it in a way they will never forget. That's why we have prepared a selection of activities to fully enjoy the main essence of this city. Get ready to live in the moment with our local community, a group of travellers in love with life exploring the world together while having fun and sharing incredible moments. Would you like to join us?
What to do in Malaga for a memorable experience. Our top ten!
This Andalusian city has plenty of things to offer, even if you have visited it more than once. Music events, art exhibitions, sport activities, nightlife, tapas bars and lively streets, meeting new people… At Coeo we are aware that deciding what to do in Malaga can sometimes make you hesitate among so many fun proposals! Therefore, to help you decide, here are our favourite activities!
1. A walking tour with friends around the city centre
At Coeo we organise daily walking tours around the city centre. Come as you are and get lost in the narrow streets of the Old Town, full of charming squares, amazing buildings, and lively bars and restaurants. Join our community, meet new friends, and discover Malaga from a different and genuine point of view.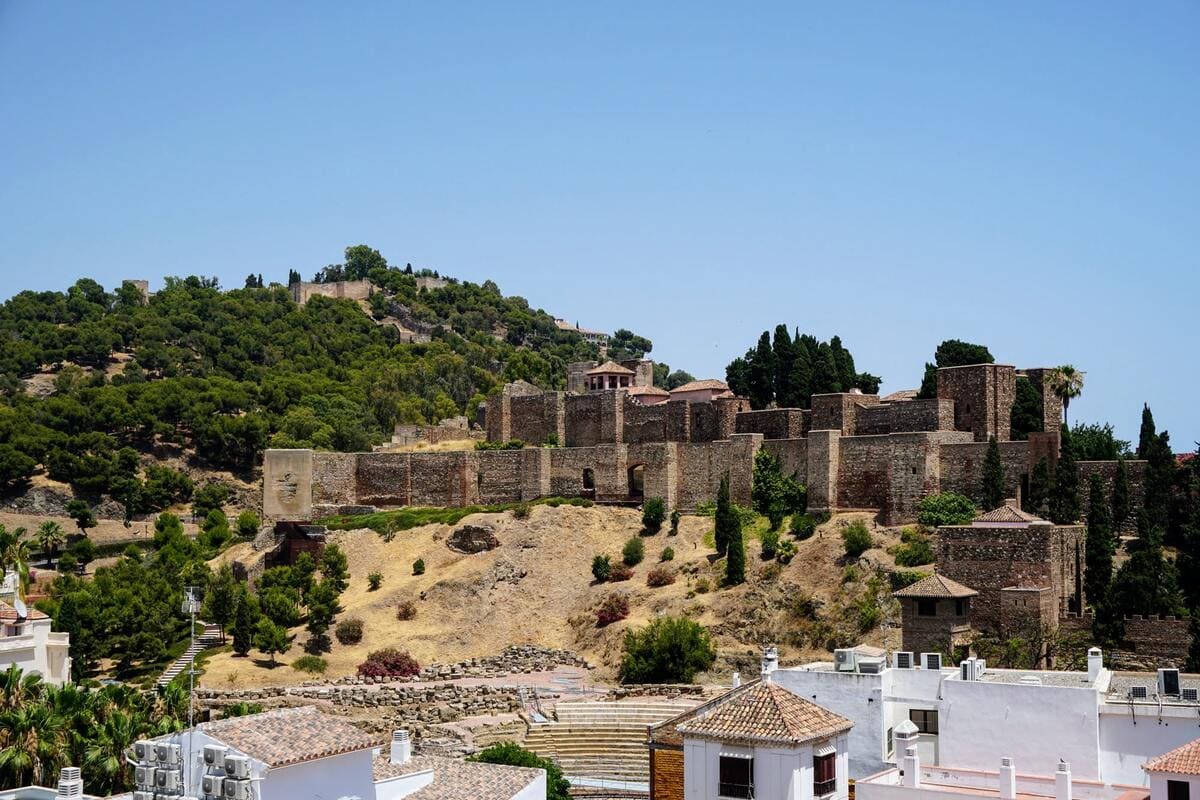 2. Visit La Alcazaba and the Gibralfaro Castle
These two essential historical attractions in Malaga are the most significant icons of the Moorish past of the city. The fortress of La Alcazaba is a stunning example of 10th century Islamic architecture that anciently was the main defence of the city. On the other hand, the
Gibralfaro Castle, situated on the mount of the same name, offers unmissable panoramic views of Malaga and the Mediterranean Sea. It is connected to the Alcazaba by a fortified double wall, and was built to provide additional protection to the fortress. By the way, at Coeo we organise guided tours to La Alcazaba. That's just one of the fun things we do and offer! Ask us at our Pod hostel and join us!
3. Relax practising yoga paddle surf
Are you looking for a relaxing activity in a peaceful place, in a walking distance from the Old City? Then you should try the yoga paddle surf sessions we have prepared for you at Coeo. What can be more inspiring and calming than the beach at sunset or sunrising? Is there a better place to relax than on top of a paddle surf board on the water? Improbable! Anyway, if you prefer to practise this sport directly on the sand, we also organise yoga sessions on La Malagueta Beach. Choose the one you like best!
4. Local gastronomy at the Atarazana Market
Experience the vibrant atmosphere of this historic market, an amazing place where you can find a wide variety of fresh produce and local delicacies. The Atarazanas Market was originally a 14th century Nasrid shipyard that now is a lively attraction both for tourists and local people. A few vibrant tapas bars in and around the market make this place even more attractive.
5. Malaga Cathedral
One of the must-see attractions in Malaga. This impressive building commonly known as La Manquita (that is, the one-armed lady), presents a majestic mixture of architectural styles. From Gothic to Baroque, the beauty of this cathedral is undoubtedly captivating. Also, its asymmetry due to the missing twin tower has given the cathedral its nickname and an extra peculiar charm. Its interior is also worth a visit because of the richness of its religious imagery and fascinating structures. Located in the heart of the city, our Fresca Apartments hotel is just a three-minutes walk away.
6. Discover the Malaga of Picasso
Still wondering what to do in Malaga during your stay? Then, we suggest you discover the Malaga of Picasso, the place where he was born, and explore the artist's roots. The Picasso Museum is a major attraction that houses an extensive collection of Picasso's works. Parras and Peñas Apartment hotels are within easy reach of this tourist hotspot. If you love art, then at the Pompidou Centre Malaga, in the Soho district, you will also find works by Picasso apart from other modern artists.
7. A beach volley match on the beach
Fancy a bit of sport? What about a beach volley match on the beach? At Coeo we do beach volley tournaments every week with our local community, a nice group of people from all over the world ready to share fantastic experiences every week! If you want to be fit during your holidays in Malaga, join us and enjoy several sport activities such as beach volley, hiking or running in groups. Ready for some healthy fun?
8. Sunset salsa lessons in the port
Salsa? Bachata? What's your favourite rhythm? Do you like dancing? How about a sunset dance class in the port? Few things will be more fun and exciting than a salsa session with friends. We organise them at Coeo. Book your salsa lesson now at Coeo Pod Hostel! And enjoy a fantastic evening with our international community of friends! You'll adore it!
9. Urban art at Coeo Pod Hostel
Apart from Picasso, one of the most renowned artists of the 20th century, Malaga has numerous art proposals. Modern, contemporary, local and urban art that you can enjoy also in our different accommodations. For instance, at Peña Apartment hotel, but also at Coeo Pod Hostel, where we host several exhibitions from local artists in our hostel gallery.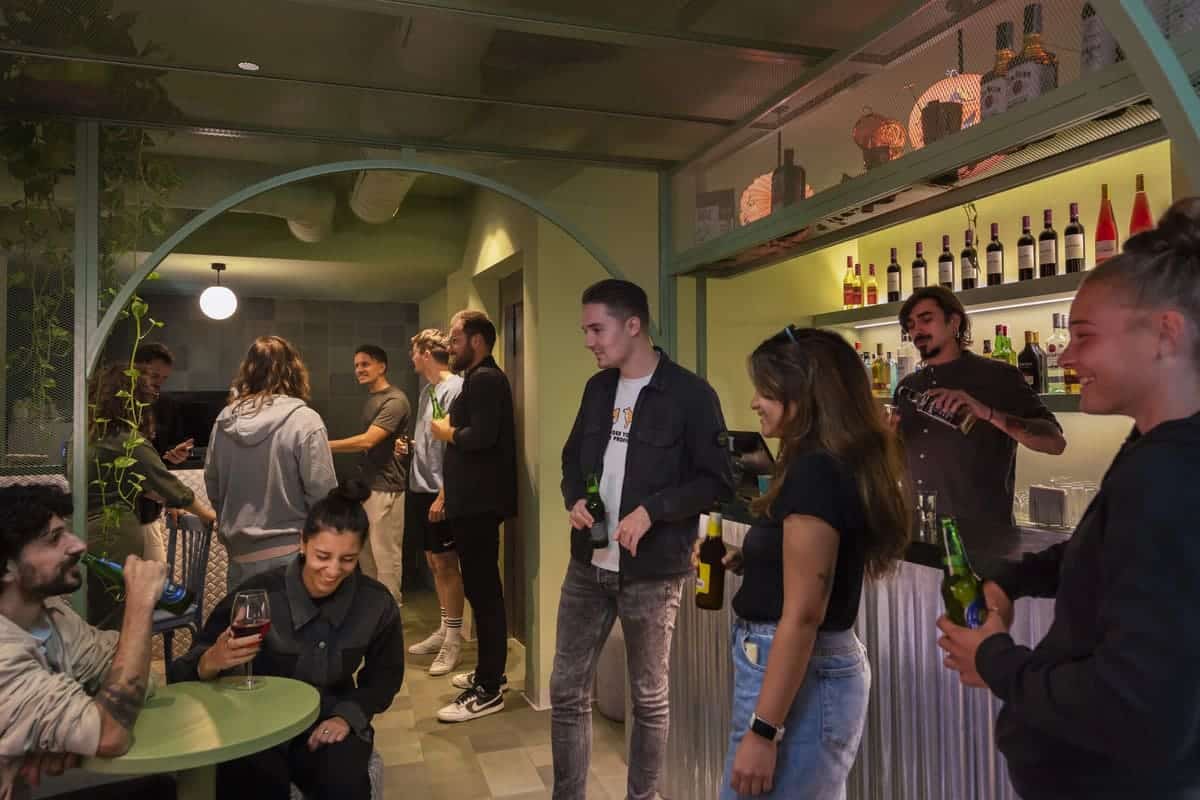 10. Enjoy Malaga vibrant nightlife
We are sure you already know what to do in Malaga during your next trip! Just in case, we recommend you to enjoy Malaga nightlife too, even if you are a diurnal person. Plaza de La Merced, Larios street, the Malagueta beach promenade, the Soho neighbourhood, this city offers a vibrant and bustling nightlife. Join us and have fun with your new Coeo friends in Malaga!
· coeo ·
Now, you know what to do in Malaga for a superb experience! Choose your favourite Coeo Accommodation, and get ready to live awesome experiences with the Coeo community.
You'll come back!