Malaga is a well known place all over the world. A desired city that every year welcomes thousands of tourists from everywhere. Lots of attractions, stunning beaches, an artistic and cultural hub, an amazing gastronomy, valuable ancient traditions, and a vibrant night and day life. Plus many other hotspots that make this city a dream destination for a holiday or even for a digital nomad's working stay.
At Coeo, we are a local community of travellers from everywhere with at least two things in common: our love for Malaga and our aim to enjoy life by sharing enhancing experiences with other travellers. So in case you are still unsure about what to do in Malaga city for a great time, come to Coeo and discover a new way of travelling and experiencing life!
Briefly, if you really fancy living authentic experiences in Malaga, take note of the tips we're giving you in this article. And you'll enjoy the city in a way you'd never have imagined!
What to do in Malaga city by Coeo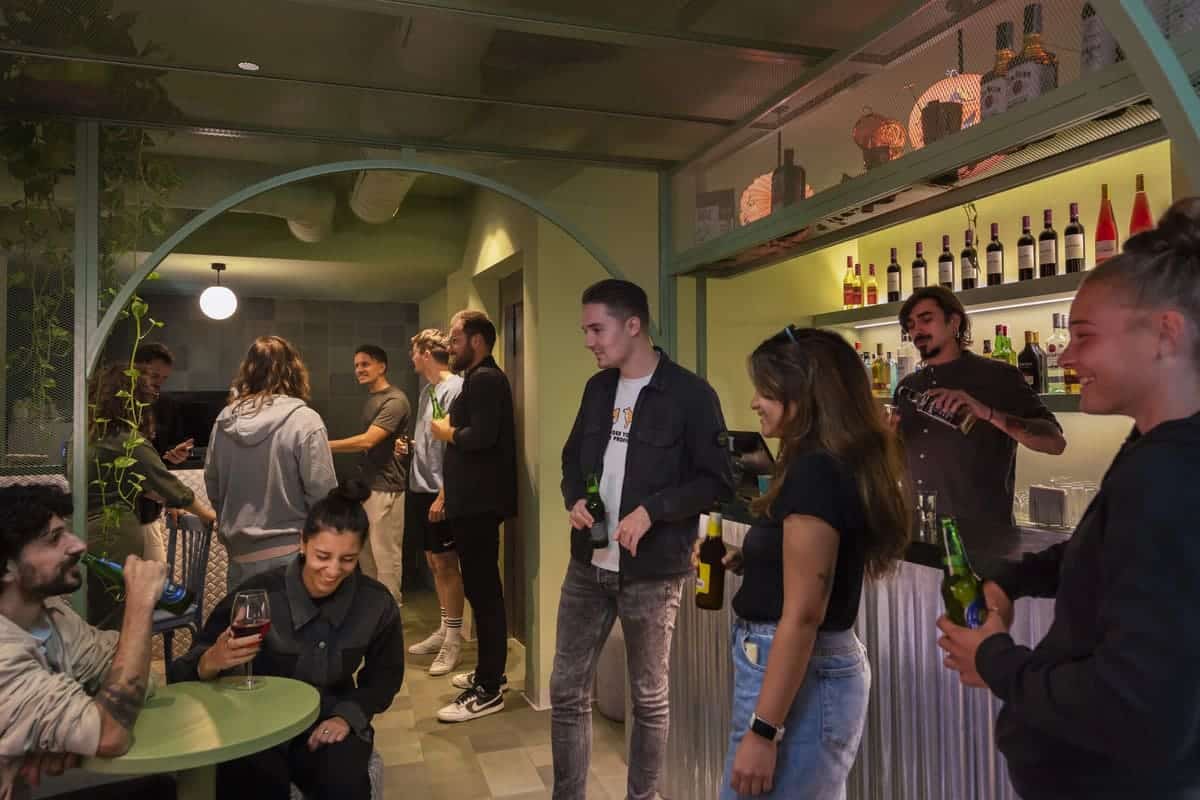 Connect with locals
Be happy, be friendly, talk to local people even if the Spanish language is still a challenge for you! Normally, locals are very welcoming and enjoy helping visitors to get directions. Or giving their personal recommendations for bars, shops, or anything you may need. Interacting with the people from Malaga will give you the possibility to discover hidden gems, less touristic spots that, however, may give you a special perspective of the city.
Go beyond the most touristic attractions
Yes, we agree! If this is your first time here and you hesitate what to do in Malaga city, you have to visit the main tourist attractions. The Alcazaba, the Gibralfaro Castle, the Cathedral, the Picasso Museum, the Carmen Thyssen Museum and many other hotspots are a must. Most of the available guided tours will take you to the main attractions. However, make sure you save a few days to visit the city at your leisure, wander the streets of the historic centre at your own pace, stop whenever and wherever you feel like it and explore those places that are less mentioned in the guidebooks, but which also have their own charm. This is the perfect way to discover the true essence of Malaga.
Explore the markets and local shops
If we had to give you advice about what to do in Malaga city, we would tell you to visit the markets (the Atarazanas one is a must), and the local shops or small family businesses. A surprising variety of colours, flavours, aromas that will give you a taste of what daily life is in this wonderful city. At the same time, you will have the opportunity to discover a range of traditional products and savoury foodstuffs.
Try local tapas
One more thing you should do when visiting Malaga is to go for some tapas. You can do your own particular tapas tour, but we recommend you to let yourself be advised by those who live in this fantastic city. For as you probably know, the choice of bars here is quite significant. However, if you hesitate what to order or what each tapa is exactly, you might miss out on a few delicious treats. Anyway, try Malaga gastronomy the way you prefer, but try it. Mouth-watering!
Relax by the Mediterranean sea
When you wonder what to do in Malaga city because you've already visited the main spots, then what you need is to be seduced by the beauty of the sea. Have a walk along La Malagueta beach, enjoy one of the stunning sunsets with the Mediterranean waters reflecting the evening sky… Do some classic yoga on the sand or practise some yoga paddle surf on the calm sea. It's up to you but make sure you spend some of your time in Malaga taking advantage of its wonderful city beach.
Learn to dance some salsa
This is certainly a very original way to enjoy your holiday in Malaga. Yes, we are aware that taking salsa lessons is something you can do in many places. But learning to dance salsa at sunset in front of the sea with your new friends is something really unique. So if you ask us to tell you what to do in Malaga city, be sure that we will include in your top ten list this activity and some similar ones.
Join social events
Find out about festivals, upcoming events and happenings during your stay in the city. Because Malaga is a place of reference when it comes to art, music and culture. Attending one of these cultural events will undoubtedly be an experience that will make your trip even more special.
Stay at Coeo
Finally, what we highly recommend you to do in Malaga city to live the best experiences is, without a doubt, to stay in Coeo. Regardless of the accommodation you choose, our Fresca Aparthotel, our Parras apartments, our Peña apartments hotel or the pod hostel, whichever suits you best. In all of them you will find a local community of travellers and surely new friends that will make you discover the city from a much more fun and enriching perspective.
In fact, with Coeo you will have the possibility to enjoy the best experiences for an unforgettable stay. Our particular tapas tour, a walking tour through the historic centre, a visit to the Alcazaba, a salsa lesson at the port, some yoga by the beach, running in group, beach volley tournaments, art exhibitions, a welcome drink in our bar (at Coeo Beatas), and the opportunity to meet some other travellers and create wonderful memories together.
· coeo ·
Still wondering what to do in Malaga city? Come to Coeo and get ready to have an amazing time!