Can you imagine a better way to spend your holidays than staying in a beautiful city next to the sea, and in an accommodation that makes you feel like home? Coeo's luxury apartments in Malaga are the place you have been looking for to experience a unique getaway. Whether your holiday is a short weekend break or an extended stay, we assure you that you will spend incredible moments in our luxury apartments in Malaga.
At Coeo we provide you with modern elegant accommodations, the best services, exclusive facilities, a perfect location, and unbeatable value for money. What is more, our commitment to offer you amazing experiences takes us to organise a wide variety of fun activities including walking tours, sports events, relaxing or more social leisure options, up to you! What is certain is that we, at Coeo, will do our utmost to make your stay here unforgettable. Welcome to Coeo luxury apartments in Malaga!
Reasons to stay at our luxury apartments in Malaga
3 stylish aparthotels by Coeo
Let us welcome you to our three aparthotels in Malaga, each with its own specific features and particular charm. Suitable for all tastes, needs and budgets, our luxury apartments in Malaga are the ideal option to enjoy the best holidays you can imagine.
Our three aparthotels will make you doubt which to choose. Fresca is a dream with spectacular views. Peña is the perfect choice for art lovers. And Parras offers unbeatable value for money. But all of them have been designed to create homely retreats in a vibrant city like Malaga.
Several types of apartments
Studios, Duplex, Penthouses or One-bedroom apartments, at Coeo you've got everything you need for a perfect stay, as they are all comfortably furnished and well equipped with a full kitchen, a double bed and a sofa bed. Depending on the type of apartment, they may feature a washing machine and a nice terrace too. Besides, regarding connectivity, all the accommodations have wifi connection and smart locks to be used by the guest's smartphone.
Your dream home in the heart of Malaga
Nestled in the historic centre of the city, our luxury apartments in Malaga are a short walk from the main tourist attractions and the most iconic spots. Also, the Malagueta beach is just a step away from our accommodations.
Feel like home and enjoy a wonderful holiday in our beautiful modern and art, designed places, while you spend a dream holiday in an amazing city like Malaga, that has it all. Relax and unwind in our stylish apartments and enjoy the best of Malaga right at your doorstep.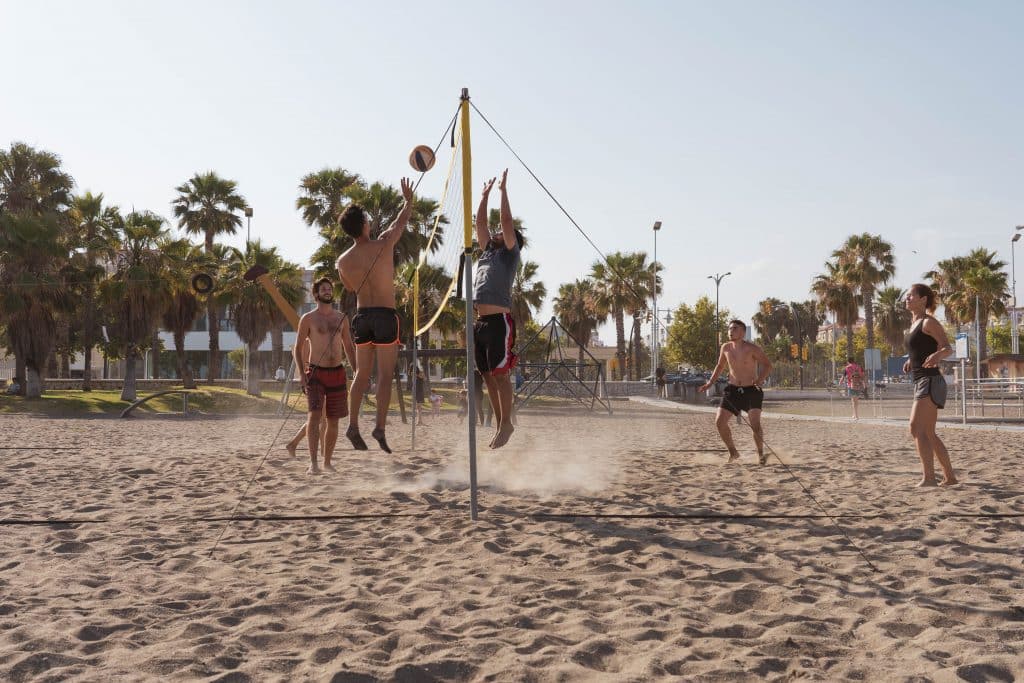 Explore Malaga like a local
At Coeo we are a local community of travellers coming from all over the world, who love to live unique experiences and share them with others. What makes us different at Coeo are the social and leisure activities we organise for our guests. Come with us and explore the city like a local. Visit the main spots but also discover the hidden treasures of the city with us. Try the local gastronomy and taste the best tapas at some of our favourite bars. Relax by the sea or enjoy a beach volley match. You can even learn to dance salsa while you let yourself be captivated by Malaga's breathtaking sunsets. Or get fit during your holiday by joining our running groups at Coeo. Experience Malaga like a local at our elegant and comfortable apartments. Plenty of great ideas for your free time are waiting for you!
· coeo ·
Get ready to live a superb experience at Coeo!
Choose the apartment that suits you best and experience the city as you had never imagined.
Welcome to Coeo!