We are sure you know that Malaga is a gem waiting to be discovered. Beyond its famous beaches and vibrant nightlife, it has many things to offer for all. However, if you wish to experience this place in a unique way, at Coeo we have prepared a fun guide to discover Malaga specially for you. Come to Coeo, and join us on a journey through this enchanting must-visit destination.
Fun Guide to discover Malaga with Coeo
Meet other travellers
And enjoy a welcome drink at Coeo Beatas. The best way to start with our fun guide to discover Malaga is meeting new friends. Because it is always much better to have a good time when you are with other people. At Coeo we are a local community of travellers coming from all over the world who love to share experiences with other travellers. Enjoy your welcome drink in our Pod hostel in Beatas street and share with us your first experiences in the city. Your adventure is about to begin!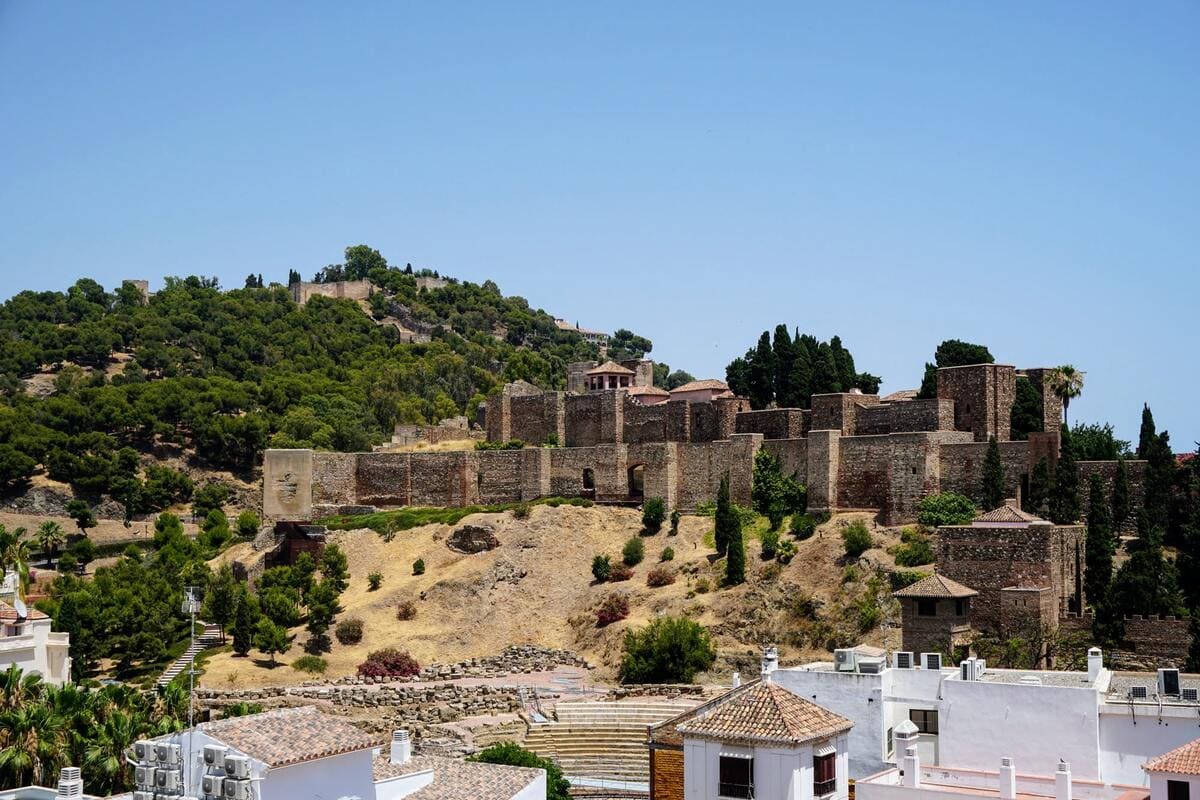 Step back in time visiting the Alcazaba
One of the unmissable things we have to include in our fun guide to discover Malaga is, of course, the visit to the Majestic Alcazaba. Malaga's historical roots run deep, and your trip would be incomplete without exploring this place. Wander through the well-preserved fortifications of the Alcazaba, or come with us on our daily guided tour. This Moorish palace-fortress offers stunning views of the city and the Mediterranean Sea. And so does Gibralfaro Castle. Challenge yourself with a climb to this iconic monument, where panoramic vistas await as your reward.
Enjoy the best of art from Picasso to our local artists
Indulge your artistic side at the Museo Picasso Malaga, quite close to Coeo accommodations, and housed in a charming 16th-century palace. Explore the extensive collection of Pablo Picasso's works, including paintings, sculptures, and ceramics, and gain insight into the artist's life and evolution. Besides, let yourself be impressed by the art of the local urban artists whose art pieces are often exhibited at Coeo Pod Hostel. Enjoy art from all perspectives!
Discover our favourite tapas bars
Another must in our particular guide to discover Malaga is, of course, going out for tapas. Malaga's gastronomy is one of the city's most outstanding attractions. So get lost in the narrow, winding streets of the city's old quarter. And while you admire the beautiful buildings adorned with colourful balconies and flower-filled flowerpots, we suggest you have some tapas and soak up the atmosphere. Or if you prefer, Coeo will take you to our favourite bars on a private tour where you will discover hidden corners and succulent bites. Are you in?
Treat yourself at the most famous Malaga market
For a sensory overload, head to the Atarazanas Market. This bustling market is a feast for the senses, with stalls overflowing with fresh produce, local delicacies, and an array of seafood. Grab a snack, chat with the friendly vendors, and immerse yourself in the lively market ambiance. In the market itself you will find a number of bars where the fresh produce you buy directly from the market can be prepared for you to eat right there. There are also bars offering delicious fish and seafood in the surrounding area of the market.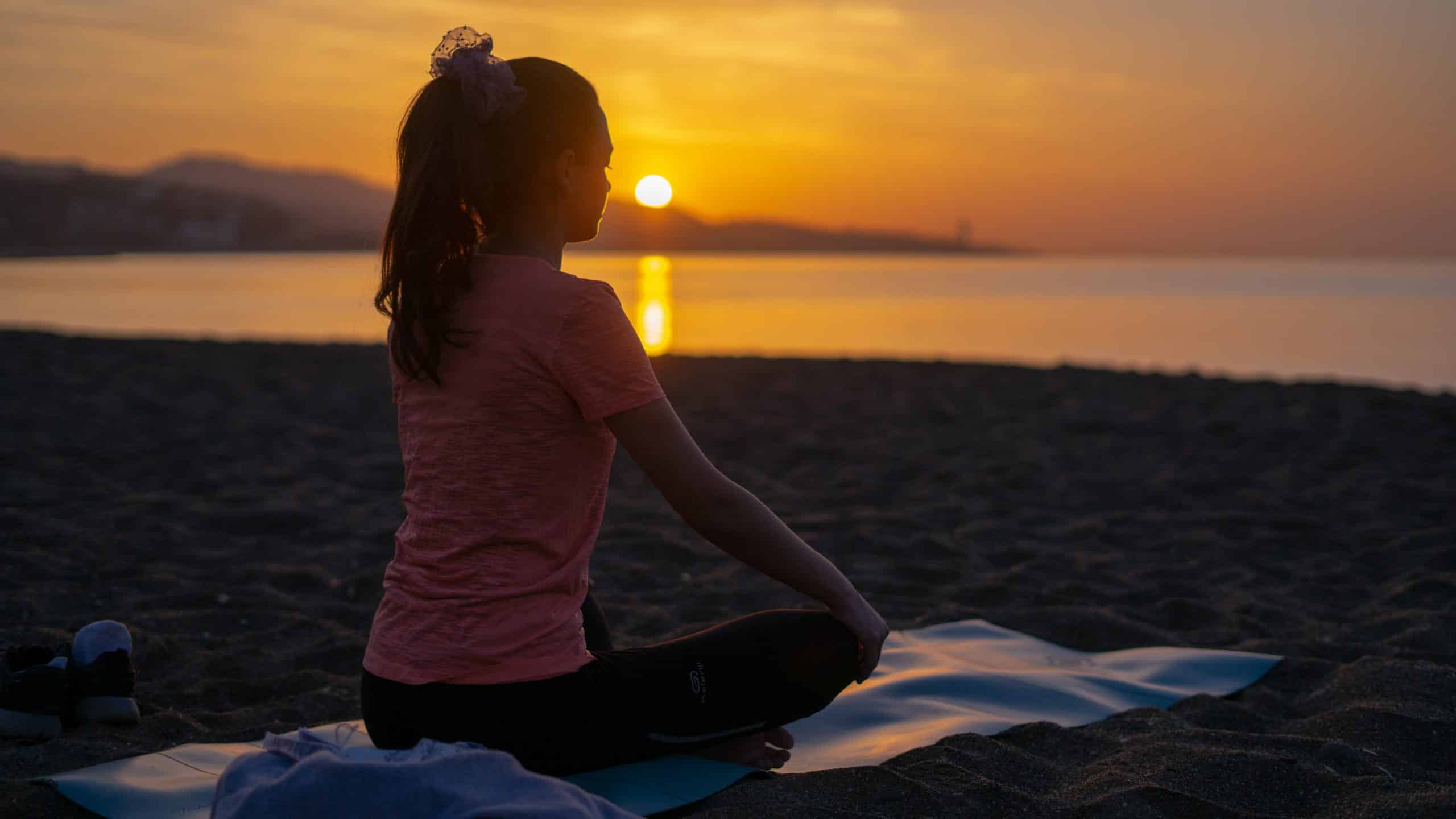 Relax with some yoga
As the sun begins its descent, Coeo invites you to relax with a comforting yoga session by the sea. Up to you to choose between the classic yoga or the most challenging yoga paddle surf. One or the other, you'll love the experience. Let yourself be seduced by the soothing sound of waves crashing against the shore, and creating a natural symphony that mixes in harmony with the charming colours of the Malaga sunset.
Learn to dance salsa on the port
This amusing activity had to be in our fun guide to discovering Malaga, as it is both original and fun. And also a perfect occasion to connect with other people and meet new friends. Imagine the port of Malaga at sunset, the colourful sky reflecting on the Mediterranean, the music that invites you to dance. Now relax and let yourself go. Apart from learning your first salsa steps, you will have a lot of fun.
Go running in group with your new friends
Do you need to de-stress? Would you like to release tension and feel good during your trip to Malaga? Well, if you are a fan of sport and healthy living, at Coeo we organise group running routes through the green areas of the city. This way, we get fit, discover other parts of Malaga and make new friends. Sport connects people, so do it on holidays too!
Do some volunteering with Coeo
At Coeo we organise a monthly volunteering activity, a truly enriching way to spend our time. Because as well as doing our bit to help others, it also helps ourselves. If you are staying at Coeo and want to spend some of your time volunteering with us, we are sure that your experience will be unforgettable. Thank you very much!
El Caminito del Rey or El Torcal de Antequera
If you feel to discover something beyond the stunning city of Malaga, at Coeo we give you the opportunity to get a hint of some of the most emblematic places in the province. For instance, the Caminito del Rey, an aerial trail built in the walls of the Gaitanes gorge, or the Torcal de Antequera, a unique natural site declared a World Heritage Site by UNESCO. Contact us or ask us at Coeo Pod hostel reception, and we will give you the information about all the daytrips we have for you!
· coeo ·
Have you enjoyed our fun guide to discover Malaga in an unforgettable way?
Come to Coeo and experience the city as you've never imagined!